"Đầu tư luôn có 1 mức độ rủi ro nhất định. Các nhà đầu tư cần cân nhắc kỹ mức độ rủi ro trước khi ra quyết định đầu tư."
I am not owner or administrator. Information has been posted here only for discussion.
Start:
Nov 25th, 2019
Features:
Expensive DDoS protection
|
SSL encryption
|
Unique design
|
Unique script
|
Registered company
|
Online chat
About HYIP:
We specialize in financial planning, investment management, as well as ensuring the safety of invested assets. For each of these fields, we have passionate in-house experts, who work tirelessly to stay on top of the industry. We approach every problem from multiple angles.
Investment Plans:
6% daily (0.25% every hour) for 20 days | 7.2% daily (0.3% every hour) for 30 days | 9% daily (0.375% every hour) for 40 days | 200% - 350% after 23 - 20 days
Principal Return: At the end
Charging: Calendar days
Minimal Spend:
$10
Maximal Spend: $100,000
Referral: 6%, 3%, 1%
Withdrawal:
Instant
Payment systems:
Bitcoin
|
Ethereum
|
Perfect Money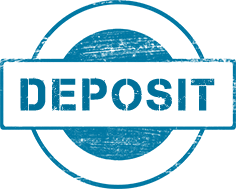 Visit Now: https://wealthco.biz/