Chú ý: Hình thức đầu tư có rủi ro. Các nhà đầu tư phải cân nhắc kỹ trước khi ra quyết định!
I am not owner or administrator. Information has been posted here only for discussion.
Start:
Sep 3rd, 2019
Features:
Expensive DDoS protection
|
SSL encryption
|
Online chat
About HYIP:
Manage capital and assets of the company - experts with experience in the classical trading on stock exchanges and stock exchanges cryptocurrency. Their goal is not to maximize profits and client companies at all costs. They work with the understanding that the need to reduce risks by diversifying portfolios and the capital itself needs to be protected from possible courses of jumps. To diversify and reduce the level of risk due to rate instability cryptocurrency, Get Cash is also engaged in the placement of assets on the stock exchange. Since the movement of share prices, futures, bonds, and other classical instruments more predictably, is calculated using the software, charts and analysis, they are more manageable than the crypt. A team of specialists continuously monitors Get Cash Exchange cryptocurrency, looking for signs of "winding" course and the "drain" of coins. For the most favorable deal, our specialists choose a specific time, based on an analysis of the dynamics of price changes, commit the transaction, in which your assets are not only preserved, but also gain added value.
Investment Plans:
7.5% daily for 15 days | 6.5% daily for 20 days | 5.5% daily for 30 days | 5% daily for 45 days
Principal Return: Included in %
Charging: Calendar days
Minimal Spend:
$15
Maximal Spend: $1,500
Referral: 5%, 3%, 1%
Withdrawal:
Manual
Payment systems:
Advanced Cash
|
Bank Wire
|
Payeer
|
QIWI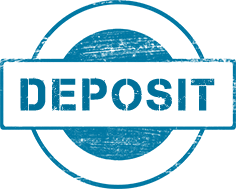 Visit Now: https://getcash.pro/
Chú ý: Hình thức đầu tư có rủi ro. Các nhà đầu tư phải cân nhắc kỹ trước khi ra quyết định!