"Đầu tư luôn có 1 mức độ rủi ro nhất định. Các nhà đầu tư cần cân nhắc kỹ mức độ rủi ro trước khi ra quyết định đầu tư."
I am not owner or administrator. Information has been posted here only for discussion.
Start:
Dec 1st, 2019
Features:
DDoS protection
|
SSL encryption
|
Licensed GC script
|
Dedicated server/IP
|
Unique design
About HYIP:
Travel Power Limited is a renowned name in the world tourism industry. Tourism being the largest job providing industry and being the most attractive destination for capital investments and fabulous profits, we started our travel and tourism journey in 2004. We provide package destination tours to our clients. Recently, for expanding our horizons we also started providing investment services to our clients. Everyone is welcome to be our client in this wonderful journey.
Investment Plans:
4% - 6% daily for 7 days | 5% - 7% daily for 14 days | 6% - 8% daily for 21 days | 7% - 10% daily for 28 days
Principal Return: At the end
Charging: Calendar days
Minimal Spend:
$15
Maximal Spend: $30,000
Referral: 10%, 2%, 1%*
Withdrawal:
Manual
Payment systems:
Bitcoin
|
Payeer
|
Perfect Money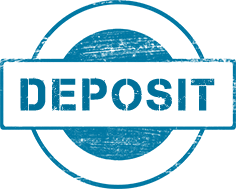 Visit Now: https://travelpower.biz/