Joined

Mar 2, 2020
Messages

6
Reactions

6
MR

SatoshiChain Governance Token Sacrifice Event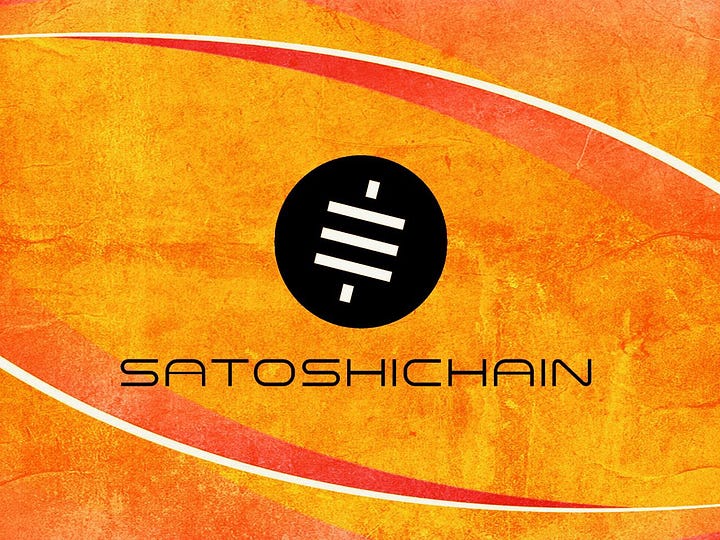 Join the SatoshiChain family and secure your $SC governance tokens before Mainnet launch
SatoshiChain
has announced it's official Governance Token Sacrifice Event, giving early supporters a chance to earn $SC tokens with substantial bonuses. The
event
, commencing on April 12th, 2023, and concluding on May 31st, 2023, provides an exclusive opportunity for the SatoshiChain community to contribute to the project and gain a stake in its future governance. This article will guide you through the details of the event and explain how to participate in it.​
What is the SatoshiChain Sacrifice Event?
The SatoshiChain Sacrifice Event is a unique opportunity for crypto enthusiasts to exchange their existing tokens for $SC governance tokens. By sacrificing specific cryptocurrencies, participants will receive $SC tokens, as well as a bonus, upon the SatoshiChain Mainnet launch on June 1st, 2023.
Accepted Tokens and Networks
SatoshiChain accepts a wide range of tokens for the Sacrifice Event, including ETH, WETH, USDC, USDT, BNB, WBNB, BTCB, and MATIC. These tokens can be sacrificed across Ethereum, BNB, and Polygon networks to receive $SC tokens.
Token Pricing and Bonuses
The $SC token is priced at $0.10 USD equivalent per token for the sacrifice event. To incentivize early participation, the event offers a sliding bonus scale based on the week of participation:
Week 1 (Ends April 19th): 100% Bonus
Week 2 (Ends April 26th): 90% Bonus
Week 3 (Ends May 3rd): 80% Bonus
Week 4 (Ends May 10th): 70% Bonus
Week 5 (Ends May 17th): 60% Bonus
Week 6 (Ends May 24th): 50% Bonus
Week 7 (Ends May 31st): 40% Bonus
How to Participate
To join the Sacrifice Event, follow these steps:
1. Visit the official token exchange site at
https://satoshichain.net/get-tokens/
2. Ensure you're on the correct network for the tokens you wish to sacrifice
3. Connect your wallet to the application, which will display your available tokens and their maximum amounts
4. Choose the tokens you want to sacrifice and follow the prompts
Please note that all $SC tokens received from the event are subject to the same vesting periods as airdropped tokens. For more information on SatoshiChain's tokenomics, visit their website.
If you need assistance or have questions about the Sacrifice Event, feel free to contact us at
[email protected]
or directly on
telegram
.
The SatoshiChain Governance Token Sacrifice Event is an exceptional opportunity to become an early supporter of an innovative project. By participating, you're not only securing your $SC tokens but also contributing to the growth of the SatoshiChain ecosystem. Don't miss out on this chance to be a part of the SatoshiChain family and enjoy the bonuses offered during the event.
Stay up to date on our progress

Website: https://satoshichain.net/

Email:

[email protected]



Twitter: https://twitter.com/DeFi4BTC

Telegram: http://t.me/SatoshiChain_Portal

Discord: https://discord.gg/t74zRMnp5v

Medium: https://medium.com/@satoshichain

Gitbook: https://satoshichain.gitbook.io/satoshi-chain/

Stay decentralized!
Christopher Kuntz — Co-founder of SatoshiChain