Joined

Mar 2, 2020
Messages

6
Reactions

6
MR
RINGCOLD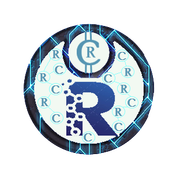 Ringcold Crypto for NGOs : funds against global warming by RGC Swiss
​
RingCold SA Swiss Crypto helps International NGOs in the fight against global warming

Summary:
Ringcold selects NGOs according to their relevance and their devotion to the climate and planetary cause.
Indeed, it is urgent, Ringcold put enough pressure on the States of the world to trigger a sustainable change and thus create a shock in the minds of everyone in order to leave a healthier and eco-responsible planet to descendants.
Ringcold has created 3 NFT Collections on Opensea, and half income goes for fundraising NGOs (details on website)
By investing in Ringcold (RGC) currency peoples doing two things:
1 ) earning money by increasing the value of the token
2 )helping Ringcold fundraise these NGOs.
Famous Ambassadors will be chosen soon to support Ringcold and defend same model. RingCold is not intended to be political and will never donate to a political party.
On the technical side, RGC currency (ERC-20 token) is decentralized and contains 100M coins and there will be no increase or burn to come. No ICOs planned.
25% of the total tokens are held by the creators to pay for the marketing program, Influencers and donations to NGOs :
Retribution Youtubers & Influencers
2) Retribution Direct Investors
3) Developers & Sales people
4) Web communication campaign
5) Website & Mobile application creation
6) Security & Certification/Audit (Certik)
In order to help NGOs, Ringcold have set up a company in Switzerland to make all the actions credible.
The team is composed by 15 employees from all over Europe around the same objective: to make Ringcold popular.
A large part of the financial resources as well as the revenues generated on the platform Coinsbit, on the tokenization of the company's social actions (Private Equity), as well as the increase in the value of the crypto will help fund NGOs.
The creation of this crypto currency seems relevant to Ringcold and more people feel concerned to defend the planet and maintain the climate in good conditions. It is true that many Countries are committed to change things but unfortunately Ringcold see over the years that governments change and actions are insufficient to date.
The advantage and strength of Ringcold will be in its ability to bring together enough investors, citizens, NGOs, and maybe governments, to unite them around a single global project: reducing greenhouse gases.
The RingCold Community:
The targeted communication that Ringcold is putting in place will bring togetherseveral hundred thousand investors who want to invest intelligently and in an "ecoresponsible" way while earning money on the RingCold currency.
Breakdown of RingCold communication:
Social network Reddit (target community of 580,000
people) Social network Facebook (target community of 1
210 000 people) TELEGRAM network
TIK-TOK social network
Mailing list (4,000,000 people targeted)
SMS campaign
Crypto-currency specialized forums (Investing, Coingeko, Nomics)
RingCold website
The forum : 1500 users
Ringcold Fondation to come
Twitter: Elon Musk, Gary Kasparov, Arnold Schwarzenegger (others to come)