Chú ý: Hình thức đầu tư có rủi ro. Các nhà đầu tư phải cân nhắc kỹ trước khi ra quyết định!
Name:
NFTDefiTrade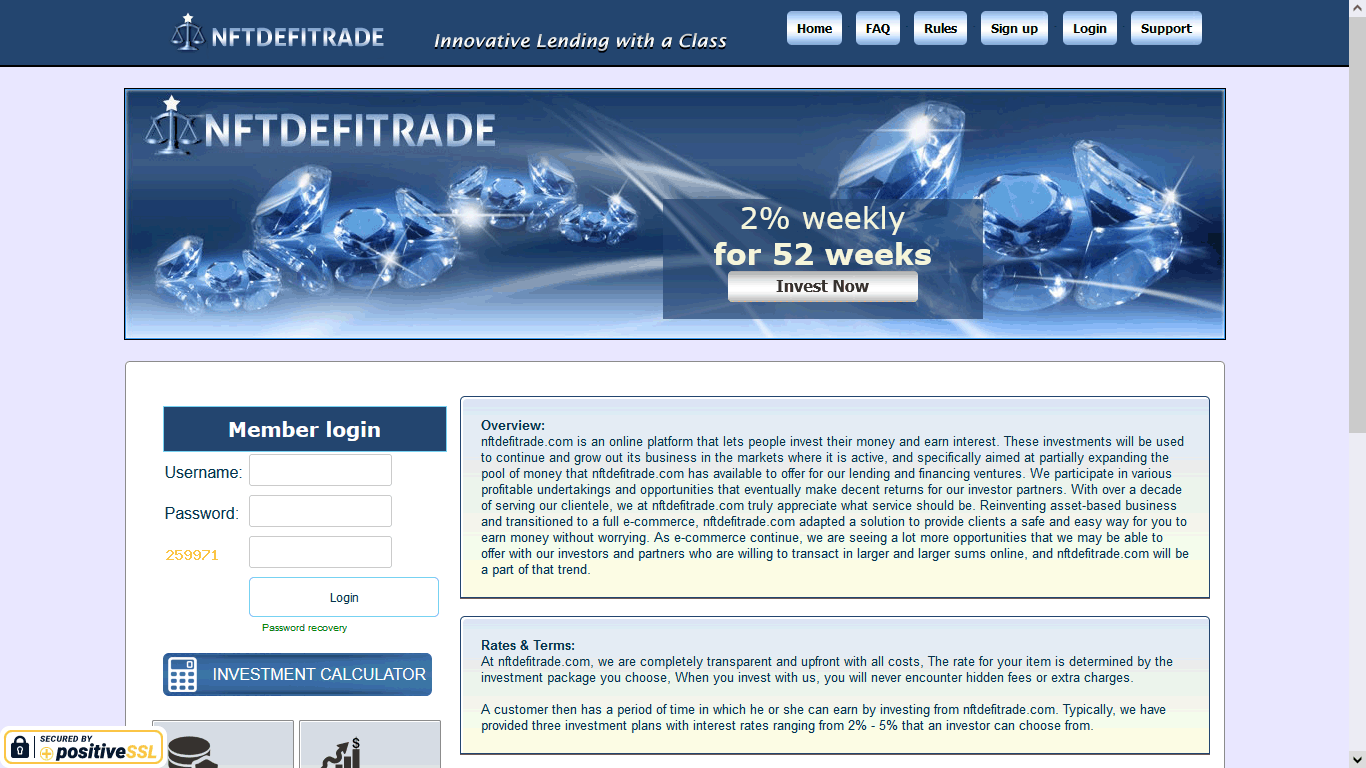 Start:
Jan 2nd, 2023
Features:
Strong DDoS protection
|
SSL encryption
|
Licensed GC script
|
Dedicated server/IP
|
Unique design
About Program:
nftdefitrade.com is an online platform that lets people invest their money and earn interest. These investments will be used to continue and grow out its business in the markets where it is active, and specifically aimed at partially expanding the pool of money that nftdefitrade.com has available to offer for our lending and financing ventures. We participate in various profitable undertakings and opportunities that eventually make decent returns for our investor partners.
Investment Plans:
2% weekly for 52 weeks (principal returned)
Principal Return: At the end
Charging: Calendar days
Minimal Spend:
$10
Maximal Spend: $100,000
Referral: 0.35%,0.15%*
Withdrawal:
Manual
Minimum Withdrawal: bnb - $5, btc - $10, tether - $1, bitcoincash - $5, litecoin - $2, dogecoin - $1, ethereum - $20, tron - $1, dai - $1, dash - $1, binance usd - $1, epaycore - $1
Payment systems:
ePayCore
|
Tether ERC20
|
Bitcoin
|
Bitcoin Cash
|
Litecoin
|
Ethereum
|
Dogecoin
|
Dash
|
Tron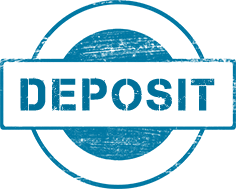 Visit NFTDefiTrade and Sign Up
P.S. Listing is bought. I am not the owner or administrator. Information provided here for viewing and discussion only.