Joined

Mar 2, 2020
Messages

6
Reactions

6
MR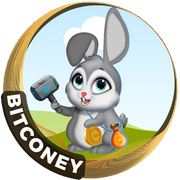 Bitconey Token - Simple Yet Innovative Game Reward Token to Reach Masses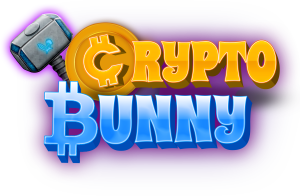 BITCONEY Token is a game reward token created for the Crypto Bunny Game. Crypto Bunny is a free multiplayer mobile game that will be available on Android and IOS devices. Crypto Bunny recreates the Bitcoin mining experience through the game in an exciting and fun way. Players of the game are considered miners of the Bitcoin Blockchain. Blocks are mined by the players to earn BITCONEY tokens by competing with each other. Just like Bitcoin mining, players can mine one block at a time to make a share of the block's reward. Properties of Bitcoin like its mining algorithm, difficulty increase, and block reward halving exist in the game. Crypto Bunny game has in-app purchases where players can purchase special powers to mine faster, to attack other players and steal, or defend from attacks, etc.,
That sounds cool, doesn't it? Rewards earned by the players can be converted to BitConey Tokens and withdrawn to their wallets. That's right. You can earn crypto by playing the game. Also, there is neither an entry criteria to play the game nor any investment required, unlike many other play-to-earn games. All or many play-to-earn crypto games require you to have a wallet and to have coins/tokens in the wallet for you to start playing the game. But BitConey is different. You don't need to spend a penny on starting playing the game and on top of that, you earn BitConey tokens that you can trade on exchanges.
BitConey is currently trading on XT.com exchange in USDT, BTC, and XT pairs.

It is also available on pancakeswap.

BitMart has announced that it will be listing BitConey token on its exchange.

As the core concept for the game is Bitcoin mining, BitConey token has followed the same tokenomics as Bitcoin. The maximum fixed circulating supply of BitConey tokens is 21,000,000 out of which 1,125,000 tokens are in circulating supply (the founders say that Buntoshi Nakamoto mined those). Creative! The rest of the 19,875,000 tokens are currently locked on Pink Sale and would be released once the game is available for the public. Once the game is released, after each block is mined, the block reward equivalent BitConey tokens will be released from the contract owner's wallet to a game wallet from which the players can withdraw their share of BitConey tokens. Just like Bitcoin, the block reward starts at 50 BitConey tokens.
Overall, the BitConey token project sounds really nice and really cool. They have their whitepaper and roadmap posted on their website. There are lot more details about BitConey and Crypto Bunny game on their website. It looks like the project is heading in the right direction and following the roadmap and delivering.
You can visit the project's website https://bitconeytoken.com
and join their telegram and Twitter here: https://t.me/bitconeytoken https://twitter.com/bitconey
You can check out their CoinMarketCap link here: https://coinmarketcap.com/currencies/bitconey/
➖➖➖➖➖➖➖➖➖➖➖➖➖➖➖➖➖➖➖➖➖➖➖➖➖
Useful Links:







XT.COM - The World's First social infused exchange-Blockchain Crypto Exchange, Cryptocurrency Exchange, Bitcoin Trading, Ethereum price trend, XT, XT.COM, BTC price, ETH wallet registration, LTC price, Binance, LINK Price, DeFi, NFT, Poloniex, Bittrex, huobi, okex, coinbase,uniswap




XT.COM - The World's First social infused exchange-Blockchain Crypto Exchange, Cryptocurrency Exchange, Bitcoin Trading, Ethereum price trend, XT, XT.COM, BTC price, ETH wallet registration, LTC price, Binance, LINK Price, DeFi, NFT, Poloniex, Bittrex, huobi, okex, coinbase,uniswap




XT.COM - The World's First social infused exchange-Blockchain Crypto Exchange, Cryptocurrency Exchange, Bitcoin Trading, Ethereum price trend, XT, XT.COM, BTC price, ETH wallet registration, LTC price, Binance, LINK Price, DeFi, NFT, Poloniex, Bittrex, huobi, okex, coinbase,uniswap



➖➖➖➖➖➖➖➖➖➖➖➖➖➖➖➖➖➖➖➖➖➖➖➖➖➖➖➖➖➖➖➖➖➖➖➖➖➖➖➖➖➖
​
Last edited: