"D?u tu luon co 1 m?c d? r?i ro nh?t d?nh. Cac nha d?u tu c?n can nh?c k? m?c d? r?i ro tru?c khi ra quy?t d?nh d?u tu."
I am not owner or administrator. Information has been posted here only for discussion.
Start:
Nov 28th, 2019
Features:
DDoS protection
|
SSL encryption
|
Licensed GC script
|
Dedicated server/IP
|
Unique design
About HYIP:
Simply speaking, we deal in bitcoins. We mine, trade, invest, exchange. We do everything that is related to bitcoins. With our experience and special focus on critical areas of our operations we make some decent profits. As we want to grow more speedily we have started accepting investments from anyone interested in earning good profits on a regular daily basis.
Investment Plans:
5% - 12% daily for 30 days (100% deposit return)
Principal Return: At the end
Charging: Calendar days
Minimal Spend:
0.001 BTC
Maximal Spend: 25 BTC
Referral: 7%, 2%, 1%
Withdrawal:
Instant
Payment systems:
Bitcoin
|
Payeer
|
Perfect Money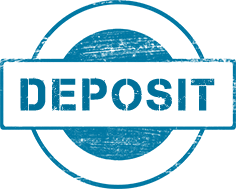 Visit Now: https://royalcrypto.biz//