Chú ý: Hình thức đầu tư có rủi ro. Các nhà đầu tư phải cân nhắc kỹ trước khi ra quyết định!
"Đầu tư luôn có 1 mức độ rủi ro nhất định. Các nhà đầu tư cần cân nhắc kỹ mức độ rủi ro trước khi ra quyết định đầu tư."
I am not owner or administrator. Information has been posted here only for discussion.
Start:
Nov 17th, 2019
Features:
DDoS protection
|
SSL encryption
|
Licensed GC script
|
Dedicated server/IP
|
Unique design
|
Online chat
About HYIP:
Our site provides an opportunity to capitalize on the latest developments in the field of technology. It is very profitable and always relevant. On the Internet, such projects as Libra, Ton and others are gaining popularity, but they are closed to most people. We are completely open to any investors and no matter what country you represent and how much you earn. We will build a powerful investment platform and become one of the main players in the field of investment in new technologies.
Investment Plans:
3% - 6% daily for 7 - 28 days
Principal Return: At the end
Charging: Calendar days
Minimal Spend:
$10
Maximal Spend: $30,000
Referral: 10%*
Withdrawal:
Manual
Payment systems:
Bitcoin
|
Bitcoin Cash
|
Dash
|
Dogecoin
|
Ethereum
|
Litecoin
|
Payeer
|
Perfect Money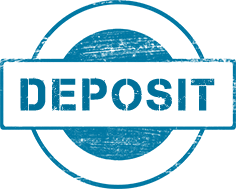 Visit Now: https://robix.biz/