"Đầu tư luôn có 1 mức độ rủi ro nhất định. Các nhà đầu tư cần cân nhắc kỹ mức độ rủi ro trước khi ra quyết định đầu tư."
I am not owner or administrator. Information has been posted here only for discussion.
Start:
Nov 23rd, 2019
Features:
DDoS protection
|
SSL encryption
|
Licensed GC script
|
Dedicated server/IP
|
Unique design
About HYIP:
Welcome to MINERCOINS LIMITED! MINERCOINS LIMITED is a privately owned company operating on the world Forex market. Founded in 2019, our company has managed over $8 million for institutional and MINERCOINS LIMITED investors. With abundant experience, unique strategic plans and smart investment schemes, we know how to minimize the risk in present forex trades and how to maximize our investors' returns. Now it is the time we proudly announce our online program to those who are seeking a reliable investment opportunity but temporally have no enough experience.
Investment Plans:
0.3% - 0.88% hourly forever | 4.25% - 5% hourly for 24 hours | 2.96% - 4% hourly for 36 hours | 15% - 20% hourly for 10 hours | 104.5% - 130% after 1 day | 40% - 80% daily for 3 days
Principal Return: Included in %
Charging: Calendar days
Minimal Spend:
$1
Maximal Spend: $10,000
Referral: 3-10%
Withdrawal:
Instant
Payment systems:
Bitcoin
|
Bitcoin Cash
|
Dash
|
Dogecoin
|
Ethereum
|
Litecoin
|
Payeer
|
Perfect Money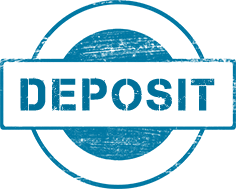 Visit Now: https://minercoins.biz/