Chú ý: Hình thức đầu tư có rủi ro. Các nhà đầu tư phải cân nhắc kỹ trước khi ra quyết định!
"Đầu tư luôn có 1 mức độ rủi ro nhất định. Các nhà đầu tư cần cân nhắc kỹ mức độ rủi ro trước khi ra quyết định đầu tư."
I am not owner or administrator. Information has been posted here only for discussion.
Start:
Oct 29th, 2019
Features:
DDoS protection
|
SSL with extended validation
|
Licensed GC script
|
Unique design
|
Registered company
About HYIP:
We invite you to join the elite Leonard Club. Especially for you we have created a hybrid model of combined investments that will not let us disappoint you. We selected our team based on careful testing of experience. In our opinion, experience is a key factor in short-term investing decisions. Especially for you, we have prepared 4 investment plans where you can entrust us with your funds and multiply your assets within 30 days, achieving a net profit of 110% to 200%. Our company has been operating on the markets for several months. During this time, we managed to stock up on the necessary professional tools and sign cooperation agreements with the best financial brokers in London and beyond. Please follow our social media to be up to date with what is happening, how we develop and what results we present.
Investment Plans:
7% - 9% daily for 30 days | 300% after 30 days
Principal Return: Included in %
Charging: Calendar days
Minimal Spend:
?0.001
Maximal Spend: ?10
Referral: 6%, 2%, 1%
Withdrawal:
Manual
Payment systems:
Bitcoin
|
Bitcoin Cash
|
Dash
|
Dogecoin
|
Ethereum
|
Litecoin
|
Payeer
|
Perfect Money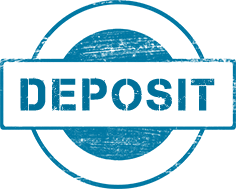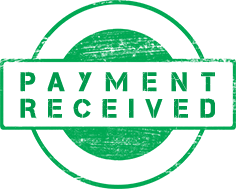 Date: 2019-11-07 01:44:56
ID: 886823149
Details: P1018089921 > P1050055
Amount: 11.64 USD
Comment: Withdraw to sqmonitor from Leonard Club Ltd
Date: 2019-11-05 05:02:19
ID: 885774052
Details: P1018089921 > P1050055
Amount: 35.63 USD
Comment: Withdraw to sqmonitor from Leonard Club Ltd
Date: 2019-11-03 05:28:42
ID: 884682736
Details: P1018089921 > P1050055
Amount: 11.69 USD
Comment: Withdraw to sqmonitor from Leonard Club Ltd
Date: 2019-11-01 19:45:44
ID: 883964878
Details: P1018089921 > P1050055
Amount: 7.25 USD
Comment: Withdraw to sqmonitor from Leonard Club Ltd
Visit Now: https://leonard.club/