Chú ý: Hình thức đầu tư có rủi ro. Các nhà đầu tư phải cân nhắc kỹ trước khi ra quyết định!
"Đầu tư luôn có 1 mức độ rủi ro nhất định. Các nhà đầu tư cần cân nhắc kỹ mức độ rủi ro trước khi ra quyết định đầu tư."
I am not owner or administrator. Information has been posted here only for discussion.
Start:
Jan 7th, 2020
Features:
DDoS protection
|
SSL with extended validation
|
Licensed GC script
|
Unique design
|
Registered company
About HYIP:
Keeper-Money Limited is a company from United Kingdom that has been operating in the crypto currency mining and trading market since 2013, as well as engaging in Forex trading and having all the necessary permissions/licenses to conduct this business. The company has a number of unique trading techniques that make use of highly intelligent and self-learning trading systems. We also have our own software developments and trading algorithms, which enable us to considerably improve the efficiency of transactions and reduce the time required to study market trends to make the most optimal trading decisions.
Investment Plans:
0.5% - 15% daily for 600 - 15 business days | 1000% after 75 business days | 2000% after 100 business days
Principal Return: At the end
Charging: Working days
Minimal Spend:
$10
Maximal Spend: No Limit
Referral: 15%, 2%, 1%*
Withdrawal:
Instant
Payment systems:
Advanced Cash
|
Bank Wire
|
Bitcoin
|
Bitcoin Cash
|
Dash
|
Dogecoin
|
Ethereum
|
Litecoin
|
NixMoney
|
Payeer
|
PayPal
|
Perfect Money
|
Ripple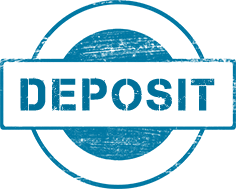 Visit Now: https://keeper-money.com/