Joined

Jul 1, 2021
Messages

0
Reactions

0
MR
Do you remember
we talked about Publish0x
a couple of weeks ago? Many people are earning cryptocurrency on Publish0x by blogging. But those who don't like to write something they can just vote and earn crypto.
Let me briefly remind you what is Publish0x first.​
Publish0x is a blockchain-based platform
where people are sharing their ideas. Most of the topics on the Publish0x are about blockchain, cryptocurrency and different tokens. However, you can publish any post there.
You can register on
Publish0x
with your email or with your Facebook or Twitter account. So, it won't take much time.
How to vote and earn crypto?​
There are a few ways to earn cryptocurrency on the
Publish0x
, but one of the easiest ways is to vote and earn crypto. What should you do? Literally, just vote and earn crypto.
Do you need to pay for it?
Nope! All voting tips are covered by
Publish0x
owners. You just choose the voting rate and click on the Vote button. Yes, you can decide who will get more: You or the Author. I usually keep it 80/20. But it is up to you. You can get all 100% of the vote.

And you will get one of 4 tokens: ETH, BAT, LRC or AMPL. The last one was added recently. So, the project keeps developing and updating. And that is very important.

But it doesn't mean that you can vote non-stop.
You can vote every 10 minutes, and only 1 vote for the post of the same author.

Where I can check my earning?​
All earned tokens you can find in the Dashboard. I didn't have much time to spend on the
Publish0x
. I published about 5 posts in total there. But my earnings for now looks like that.

I prepared for you a brief video-instruction about how to vote for the post and get paid for it.
How to withdraw your crypto?​
You can apply for the withdrawal any time you want, but the payouts are proceeded just once a month. Below is a more detailed instruction.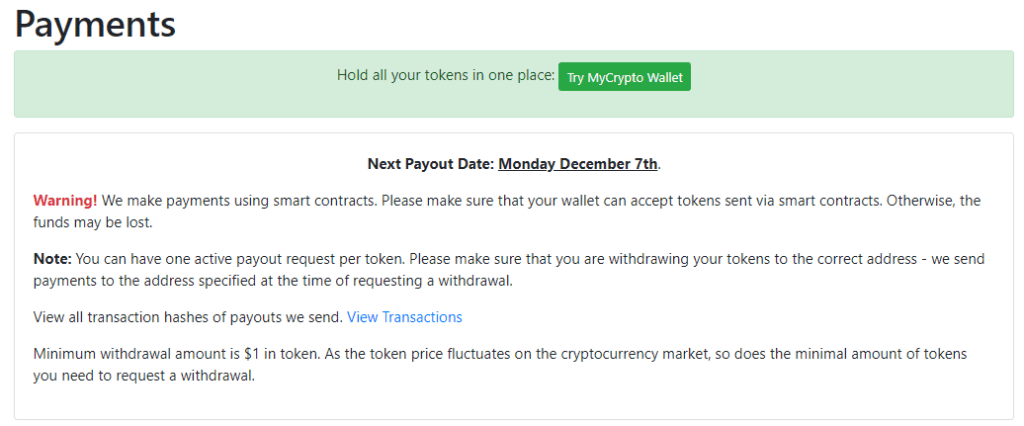 About other ways of earning crypto on the Publish0x you can read here.