Chú ý: Hình thức đầu tư có rủi ro. Các nhà đầu tư phải cân nhắc kỹ trước khi ra quyết định!
I am not owner or administrator. Information has been posted here only for discussion.
Start:
Dec 20th, 2018
Features:
Expensive DDoS protection
|
SSL with extended validation
|
Licensed GC script
|
Unique design
|
Registered company
About HYIP:
Over recent years cryptocurrency trading is the mainstream, but today making profit in this field is not the easy thing to do as it used to be. Not only newcomers, but experienced traders have the challenge in trading. The reason is a lack of currency changes on the market. Today it is necessarily to use new working strategies. The company EOS TRADE MARKET has these strategies. We focus on arbitrage cryptocurrency transactions. Company experts look for the same cryptocurrency with a different rate on two exchanges. We buy it at low cost and sell an asset on exchange where its rate is higher. Due to these transactions the company makes profit and would like to invite you to join the project. You will get constant, guaranteed income in the long term, when you trust the experts your investments.
Investment Plans:
1.2% - 2.2% daily for 10 days | 1.4% - 2.6% daily for 20 days | 1.6% - 3% daily for 30 days
Principal Return: At the end
Charging: Working days
Minimal Spend:
$20
Maximal Spend: $100,000
Referral: 5%, 2%, 1%
Withdrawal:
Manual
Payment systems:
Bitcoin
|
Dash
|
Ethereum
|
Litecoin
|
Payeer
|
Perfect Money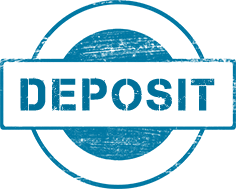 Visit Now: https://eostrade.market/