I am not owner or administrator. Information has been posted here only for discussion.
Start:
Jul 1st, 2019
Features:
Expensive DDoS protection
|
SSL encryption
|
Unique design
|
Unique script
|
Registered company
|
Online chat
About HYIP:
Investment projects offer a wide range of marketing types to make money, from rapid yet risky income, all the way to plans focused on the long term and on overall stability. The eMine platform was created to maximize security and stability of the system. Predictable payments combined with simple and profitable terms for all investors. Those principles lies at the very heart of the platform. 3.6% daily income allows you to payback your initial investment on the 28 day, and the future profit provides net income. With a clean and simple payout plan, we can easily build effective investment strategies, and using various instruments generate income for investors, as well as for the system itself. eMine is a cryptocurrency cloud mining company established during the beggining of 2019. We assist our investors in getting the most out of their investment. In the last month, we have made around 6% profit a day by using our state of the art algorithm! eMine cooperates with some of the largest mining farms in countries all over the world. Including, the United Kingdom, the United States of America, Germany, France, Myanmar (Burma), and Taiwan. Together, we have formed a large network that ensures a high level of performance and reliability to get the most out of your investment.
Investment Plans:
3.6% daily for 60 days
Principal Return: Included in %
Charging: Calendar days
Minimal Spend:
$10
Maximal Spend: No Limit
Referral: 6%, 2%, 1%
Withdrawal:
Instant
Payment systems:
Bitcoin
|
Ethereum
|
Perfect Money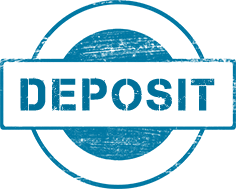 Visit Now: https://emine.to/