Chú ý: Hình thức đầu tư có rủi ro. Các nhà đầu tư phải cân nhắc kỹ trước khi ra quyết định!
I am not owner or administrator. Information has been posted here only for discussion.
Start:
May 21st, 2019
Features:
DDoS protection
|
SSL encryption
|
Licensed GC script
|
Dedicated server/IP
|
Online chat
About HYIP:
We offer the maximum return percentages to the customer at the smallest possible investment amounts. You do not need to be very strong monetarily to start investing with us. As an investor, you can start with a small sum of money. Our financial experts would guide you about the best investment options that match your financial standing. Our experts work very hard so that our customers can earn higher profit sums. Our company does not commit expected profits without comprehensive analysis. We have experienced financial experts who perform detailed risk analysis and calculations for profitable investment options. Our investment systems have been designed with a flexible strategy so that customers are not pressurized about making large investments. People who choose us to make investments can be absolutely sure that their money would not be lost. Through our quality financial models, we make sure that customers do not face financial losses. In addition to that, there are no hidden terms which investors are not told about. Our website displays key statistics including the financial withdrawals and deposits that have been made by investors.
Investment Plans:
0.3% - 0.37% daily for 30 days | 0.4% - 0.47% daily for 90 days | 0.5% - 0.57% daily for 180 days
Principal Return: At the end
Charging: Calendar days
Minimal Spend:
$5
Maximal Spend: No Limit
Referral: 4%, 1%
Withdrawal:
Manual
Payment systems:
Bitcoin
|
Dogecoin
|
Ethereum
|
Litecoin
|
Perfect Money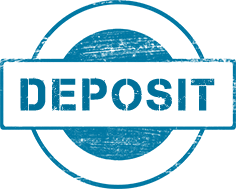 Visit Now: https://dogeminers.biz/
Chú ý: Hình thức đầu tư có rủi ro. Các nhà đầu tư phải cân nhắc kỹ trước khi ra quyết định!