"Đầu tư luôn có 1 mức độ rủi ro nhất định. Các nhà đầu tư cần cân nhắc kỹ mức độ rủi ro trước khi ra quyết định đầu tư."
I am not owner or administrator. Information has been posted here only for discussion.
Start:
Nov 6th, 2019
Features:
DDoS protection
|
SSL encryption
|
Licensed GC script
|
Unique design
|
Registered company
About HYIP:
We are an Investment Company that operates in the cryptocurrency mining and trading business, as well as in stock and commodity markets. We think the key to long-term profitability is diversification and we are very successful at it. But what good is success and so much money if there are so many people who can't have the basics to survive? This is why our founder states in our bylaws that a percentage of our profits are systematically donated to non-governmental organizations around the world that provide education and quality to children and adolescents and teach them professional skills. That way they can have a better future and then will we have a world with less inequality. This is also why we offer life-changing investment plans for people who do not have access to the high return investments that conventional financial institutions offer only to millionaires.
Investment Plans:
4% daily for 70 days (principal included) | 6% daily for 50 days (50% principal back) | 9% daily for 40 days (100% principal back)
Principal Return: Included in %
Charging: Calendar days
Minimal Spend:
$30
Maximal Spend: $50,000
Referral: 7%, 2%, 1%
Withdrawal:
Instant
Payment systems:
Bitcoin
|
Ethereum
|
Payeer
|
Perfect Money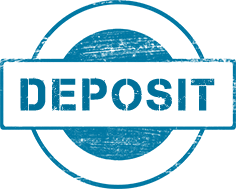 Visit Now: https://cryptophoenix.biz/