Chú ý: Hình thức đầu tư có rủi ro. Các nhà đầu tư phải cân nhắc kỹ trước khi ra quyết định!
"Đầu tư luôn có 1 mức độ rủi ro nhất định. Các nhà đầu tư cần cân nhắc kỹ mức độ rủi ro trước khi ra quyết định đầu tư."
I am not owner or administrator. Information has been posted here only for discussion.
Start:
Jan 13th, 2020
Features:
Expensive DDoS protection
|
SSL encryption
|
Licensed GC script
|
Dedicated server/IP
|
Unique design
|
Registered company
|
Online chat
About HYIP:
CRYPTO FIRM LIMITED is a company that was founded as platform for crypto-investing, trading and simple management of funds. Our clients can obtain constant and, most importantly, high income. Our relationships with the clients first of all based on trust, because only trustful cooperation can bring the most fruitful results. Our company searches not only for clients, but also for partners in order to develop the platform together through mutually beneficial cooperation. Keep up with the times and do right investments together with our special platform CRYPTO FIRM LIMITED that was developed for capital holding and trust management on the cryptocurrency exchanges.
Investment Plans:
8% - 12% daily for 20 days
Principal Return: Included in %
Charging: Calendar days
Minimal Spend:
$20
Maximal Spend: $50,000
Referral: 5%
Withdrawal:
Manual
Payment systems:
Bitcoin
|
Bitcoin Cash
|
Dash
|
Dogecoin
|
Ethereum
|
Litecoin
|
Payeer
|
Perfect Money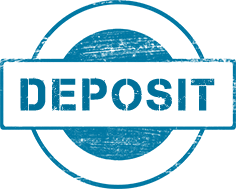 Visit Now: https://cryptofirm.cc/
Chú ý: Hình thức đầu tư có rủi ro. Các nhà đầu tư phải cân nhắc kỹ trước khi ra quyết định!